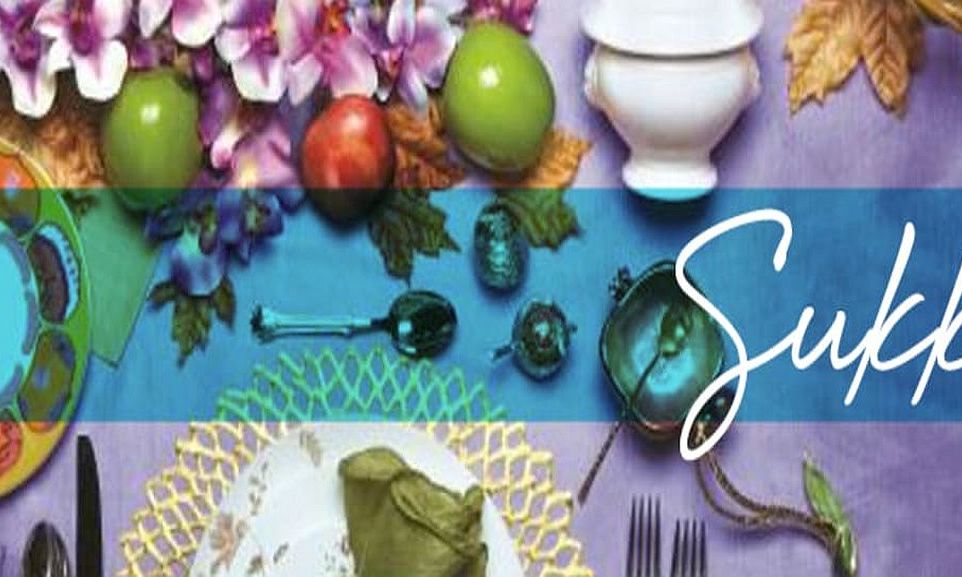 Sukkot Recipes
Celebrate the Sukkot holidays with these great recipes from Jamie Geller. Salads, side dishes, and main courses are featured. Try them out and see for yourself!
Posted on 05.10.22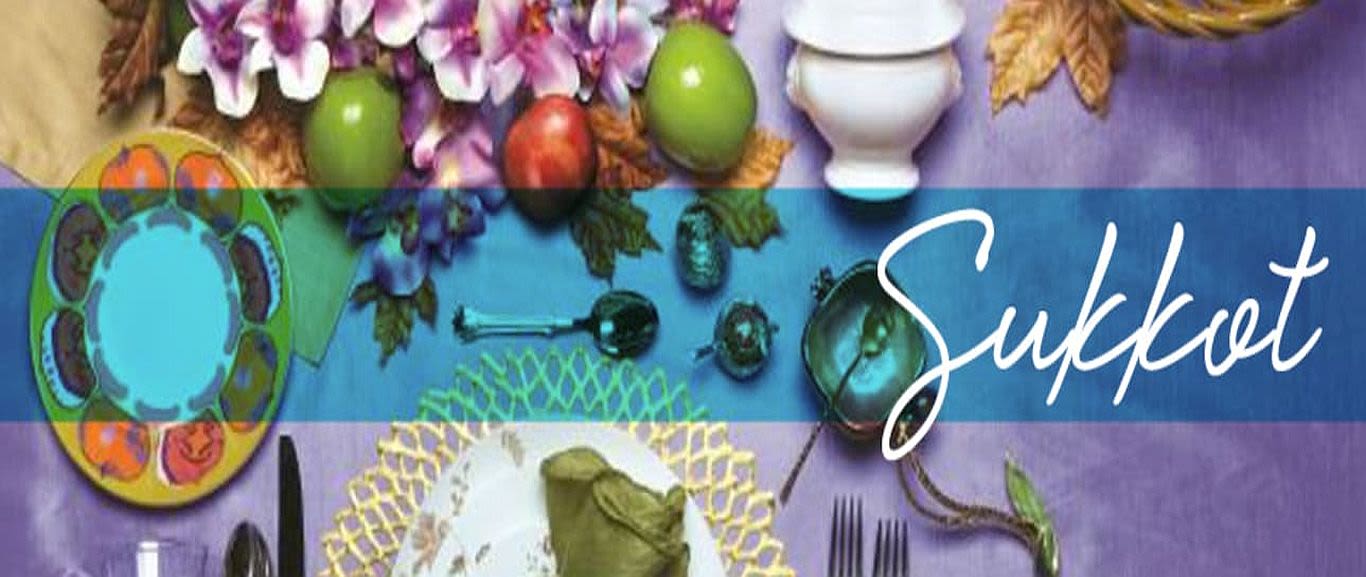 Editor's Note: We've marked which recipes are FREEZER FRIENDLY so that you can cook and bake ahead of the holidays. If a holiday falls on a Thursday-Friday, be sure to read Eruv Tavshilin to properly prepare for Shabbat.
Main Course
Chicken Meatball Stew – This recipe was inspired by an Italian soup recipe. With a few easy steps, you can have a delicious light entrée for a holiday night meal.
Secret-Spice-Rub Roast Beef

– Use the secret rub on roasted chicken, fish and vegetables. The roast beef is a versatile dish that is easy to make, quick to prepare, and delicious!

FREEZER FRIENDLY

!
Braised Flanken

– This dish is a real winner. So easy to make, yet it tastes as if you spent all day in the kitchen! Great when you face a lot of holiday cooking.

FREEZER FRIENDLY!
Chicken with Mango Rice – Savor this fusion of ingredients as they combine to make a melody in your mouth. Quick, easy, and delicious!
Slow Cooker Sesame Chicken – This classic chicken dinner has only a few ingredients that should already be in your pantry. Sweet and tangy, you'll love it! FREEZER FRIENDLY!
Soups, Salads, and Sides
Brisket– and Veggies–Stuffed Acorn Squash – This is the perfect recipe for leftover brisket of any kind. Quick, easy, and great for an evening holiday meal.
Green Beans with Walnut Miso – This side dish is perfect for a holiday meal! Light, delicious, colorful, and always a crowd-pleaser.
| | | |
| --- | --- | --- |
| | | Sweet Potato Kale Salad – This extraordinarily healthy type of lettuce can be quickly made into a hearty lunch meal. Sweet potatoes and almond slivers add a splash of color. |
Acorn Squash and Lentil Salad – A perfect dairy salad that's not only nutritious, but also appealing to the eye. Try this salad when you want a switch from holiday meat dishes.
Carrot Ginger Soup – An incredibly easy, quick, and tasty soup that can be served hot or cold. Top with toasted pumpkin seeds or croutons for the perfect soup entrée.
Fish
Warm Salmon Salad

– Enjoy this luscious (and delicious!) warm salmon salad with colorful peppers, raisins, pine nuts, and spinach. Quick and easy to make.
Moroccan Fish

– This stunning and flavor-packed fish is a staple Shabbat appetizer among Sephardi Jews. Served hot with sauce. You don't have to be Sephardi to love this fish!
Salmon Gefilte Fish

– Want to use a traditional recipe but add a bit of zing? Jamie Geller incorporated poached salmon into the gefilte fish recipe to give it a delightful change of taste.
Scallion Dill Sauce

– I recently made this sauce and so many of you asked for the recipe. It is so good with salmon, but you can serve it with chicken or veggies, too.
Desserts
Pumpkin Maple Bundt Cake – This beautiful cake is a parve version of the seasonal pumpkin pie. A delicious dessert to end your holiday meals.
Best Apple Crisp

– Is it a side dish, or a dessert? Crisp, or kugel? Just apples, or with cranberries? Either way you serve it up, it's a sure winner with family and guests!
***
Jamie Geller is one of the most sought-after Jewish food and lifestyle experts worldwide. She is the bestselling author of 5 books and founder of Kosher Network International, publisher of JamieGeller.com featuring more than 10,000 recipes, articles, and videos. Check out her new #1 Amazon Bestseller, Brisket 101and her new family meal plan "Fresh Families" at FreshFamilies.us.