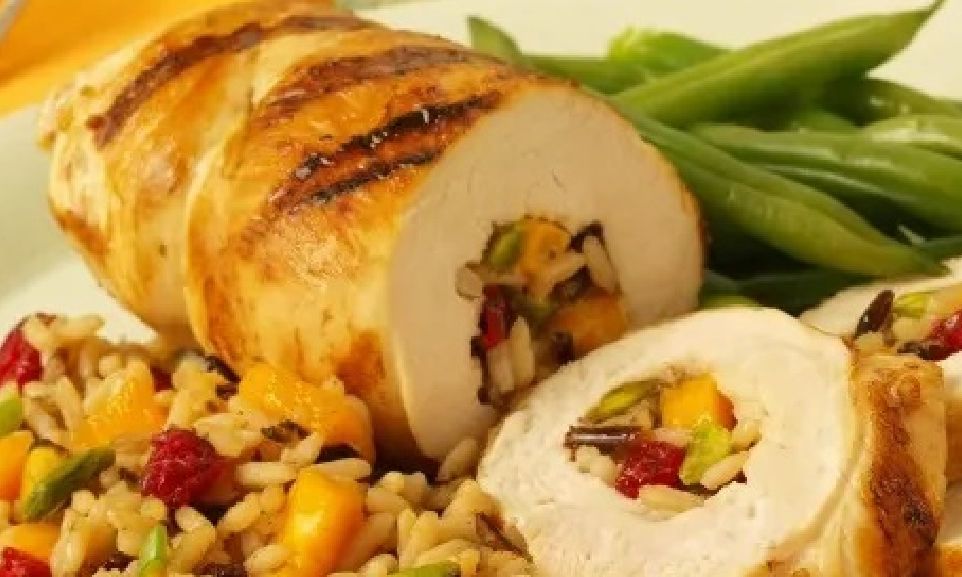 Chicken with Mango Rice
Savor this fusion of ingredients as they combine to make a melody in your mouth. Quick, easy, and delicious!
Posted on 20.05.22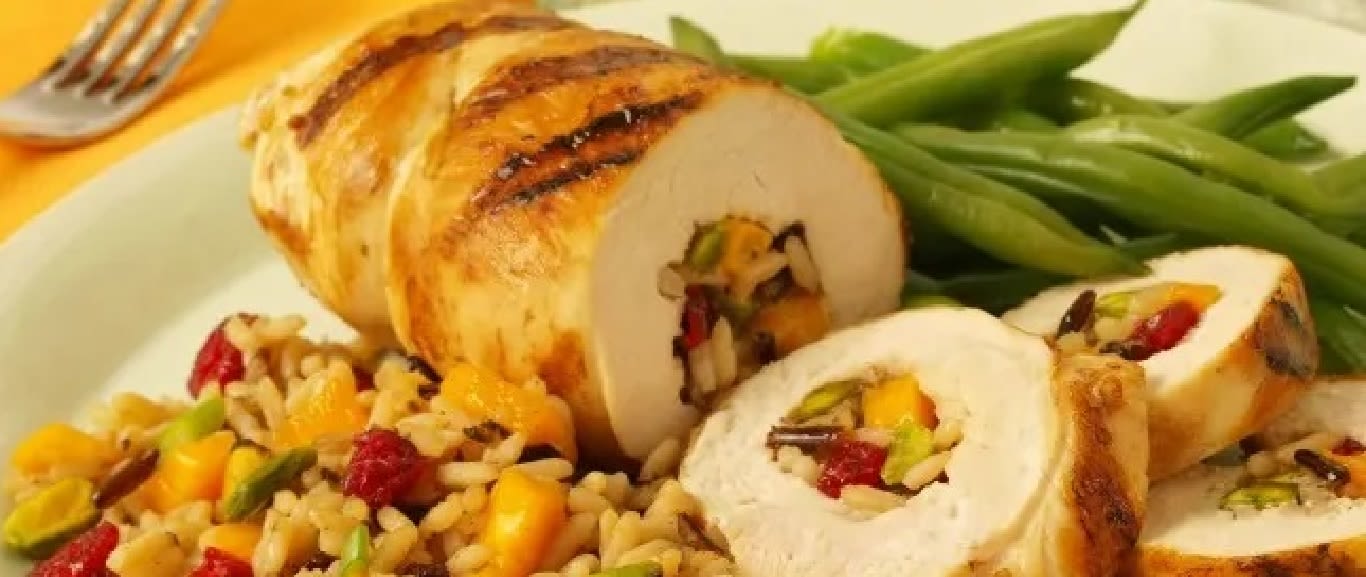 Preparation Time: 5 minutes 
Level of Difficulty: Easy 
4 boneless, skinless chicken breasts, flattened if very thick 
salt and freshly ground pepper, to taste 
2 large ripe but firm mangos, peeled, pitted, and diced 
1 green onion, thinly sliced 
1/3 cup shelled, roasted and salted pistachios 
3 tablespoon dried cranberries 
1. Season chicken on both sides with salt and pepper.  
2. Stir together rice, mango, onion, pistachios, cranberries and spices in a medium foil pan or on a very large piece of heavy-duty foil.  
3. Place about 1/3 cup of rice mixture in the center of each chicken breast. Bring in the ends and sides to enclose, then tie with kitchen string to seal in filling.  
4. Grill over medium-high heat for 5 minutes on each side, then place chicken on top of remaining rice mixture. Cover with foil or seal foil package, leaving room for air to circulate. Grill for 5 minutes more. 
Serving Tip: 
If desired, slice chicken into medallions to serve. 
***  
Jamie Geller is one of the most sought-after Jewish food and lifestyle experts worldwide. She is the bestselling author of 5 books and founder of Kosher Network International, publisher of JamieGeller.com featuring more than 10,000 recipes, articles, and videos.  Check out her new #1 Amazon Bestseller, Brisket 101 and her new family meal plan "Fresh Families" at FreshFamilies.us.