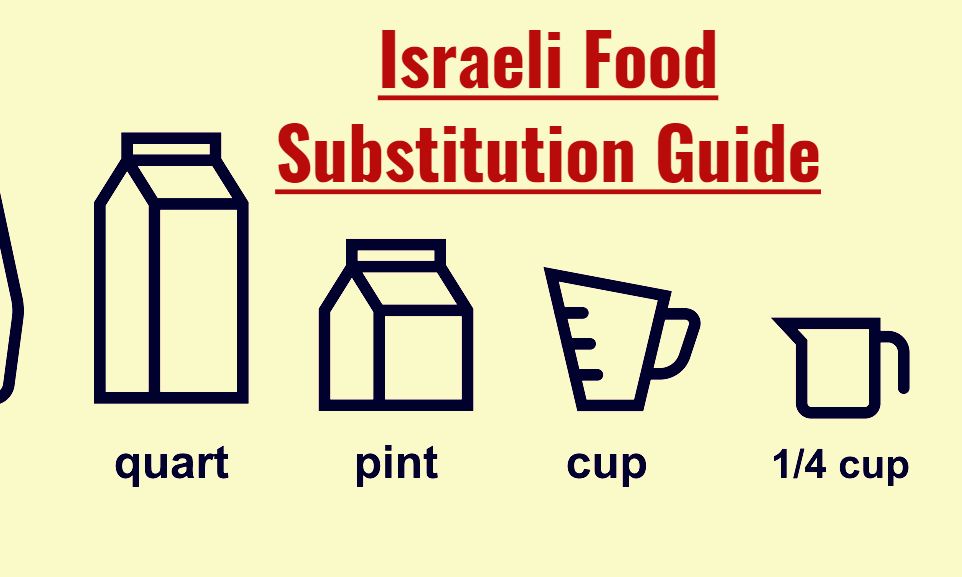 Israeli Food Substitution Guide
Israel gets my "Little House on the Prairie" instinct going. I make a lot more foods from scratch these days - they're easy and not time-consuming to make!
Posted on 24.10.20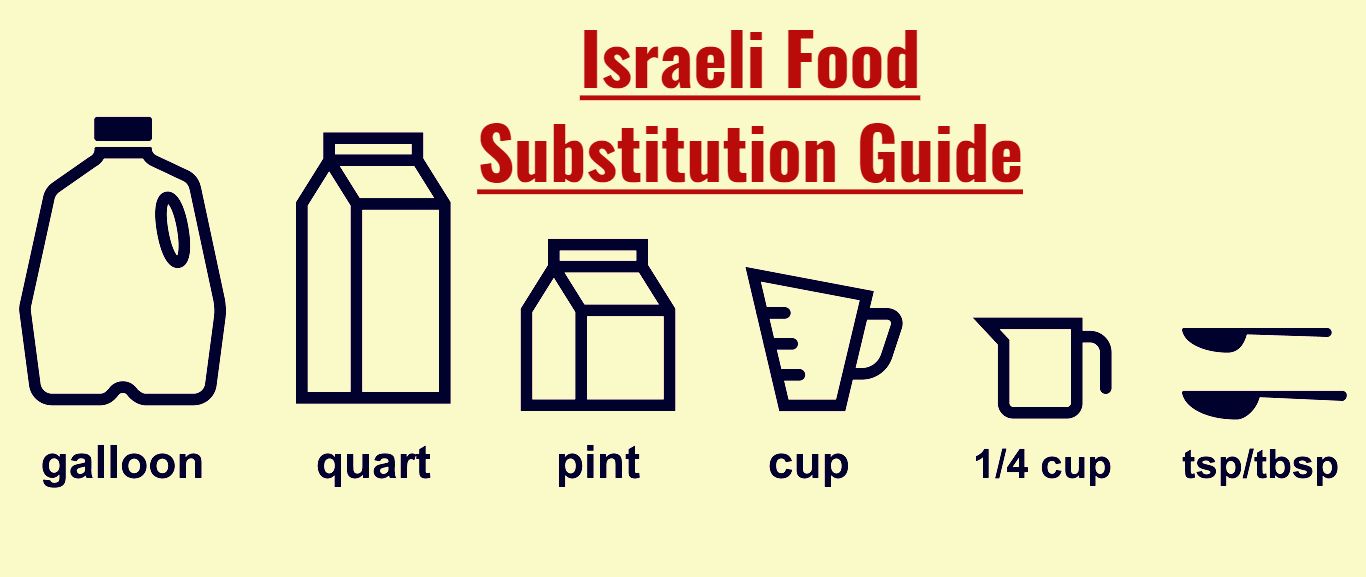 One thing I have discovered is that Israel gets my "Little House on the Prairie" instinct going. 
While I used to buy more prepared items, like marinara sauce and spice mixes, I make a lot more from scratch these days, and I am always surprised when they are easy and not at all time–consuming to make.  The internet has a plethora of spice mix recipes, from pickling spice to taco seasoning, so search and choose one you like.  It's often worthwhile to make a large batch and store for future use. 
See below for my substitutions. I hope they answer some of your questions! 
Egg roll wrappers can be substituted with Moroccan cigar leaves. For other Asian dishes, there is a fantastic array of ingredients easily available in most every supermarket. While duck sauce can sometimes be found, though at a steep cost, a reasonable replacement is plum sauce, more easily located. For a little spice, add some sweet chili sauce. 
Cranberry sauce in recipes can be replaced by any number of flavors of jelly or fruit spread. Though fresh cranberries are not generally available, frozen red currants are a reasonable facsimile. 
Meat cuts can be confusing here. While they don't often correspond to the cuts we knew in America, beef can be very good and very reasonably priced.  
Number 3 is the brisket 

Number 4 is a shoulder roast 

Number 5 is a minute steak roast 
Your best bet is to consult one of the many Israel meat cut charts available online and learn how best to cook each type. 
Chicken and beef broth in my experience are not available here in Israel. Knorr makes a product called "tzir bakar" and "tzir of", which is a paste that can be diluted to constitute stock. Another alternative is cooking chicken broth powder to make a broth. Beef flavored bouillon powder is extremely difficult to find. If you are feeling industrious, you can always make your own stock (chicken, beef, or vegetable), and freeze it in small containers for future use. 
Dairy products can also cause confusion, as they don't always match up to what we are used to from before. Farmer cheese is easily substituted with Tuv Taam or C'naan cheese, a hard-white cheese. There is also a Russian cheese called Tvorog that is a suitable substitute. Sour cream is called  shamenet  chamutza or just shamenet (the all-purpose word for cream), and comes in a variety of fat percentages. 
Cheese – In the US, pizza cheese is usually a blend of natural cheeses, but in Israel, "Pizzarella" is a processed cheese product, much like American cheese.  That said, it melts very well, something that cannot always be said of yellow cheeses, such as Emek or Gilboa. 
Fresh blueberries and raspberries – There are a very few glorious weeks when fresh blueberries and raspberries are available in the store, at a very steep cost. But for the rest of the year, and for the cost–conscious shopper, frozen berries are the way to go. 
Yeast – Small packets of yeast are not available, so just measure out 2 ¼ teaspoons of active dry yeast for every envelope. Don't get confused with the fresh granulated yeast that is found in the refrigerator section. That's a different animal altogether. 
Seasons – The seasonality of produce is something to get used to – for example: strawberry season runs from Chanukah to Pesach (I always freeze 6 boxes at the end of the season!) and it becomes something to look forward to. 
Jamie Geller is one of the most sought-after Jewish food and lifestyle experts worldwide. She is the bestselling author of 5 books and founder of Kosher Network International, publisher of JamieGeller.com featuring more than 10,000 recipes, articles, and videos.  Check out her new #1 Amazon Bestseller, Brisket 101 and her new family meal plan "Fresh Families" at FreshFamilies.us.