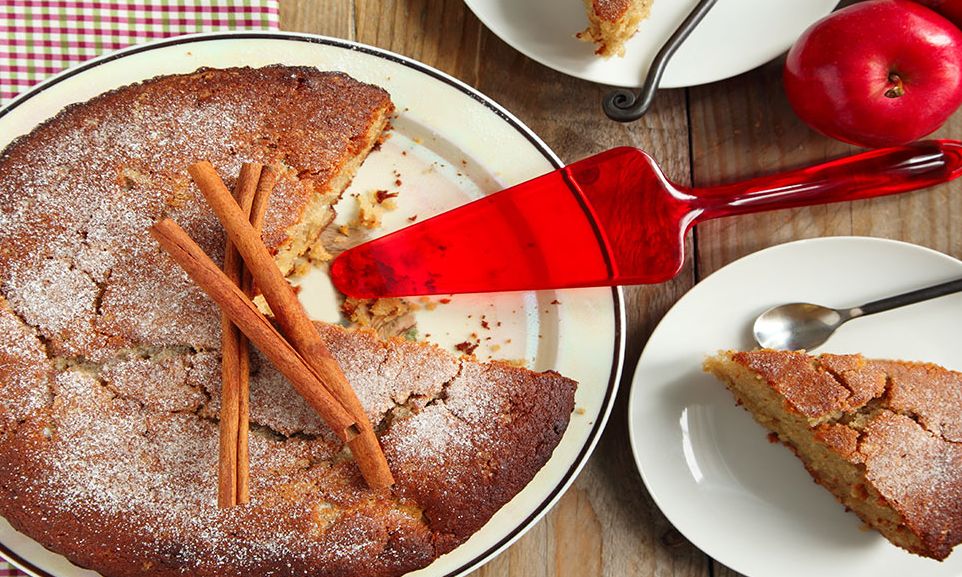 Applesauce Cake
My favorite recipe now! One bowl, dump & go, very forgiving recipe and it turns out moist and freezes well! Excellent for Rosh Hashanah!
Posted on 14.09.23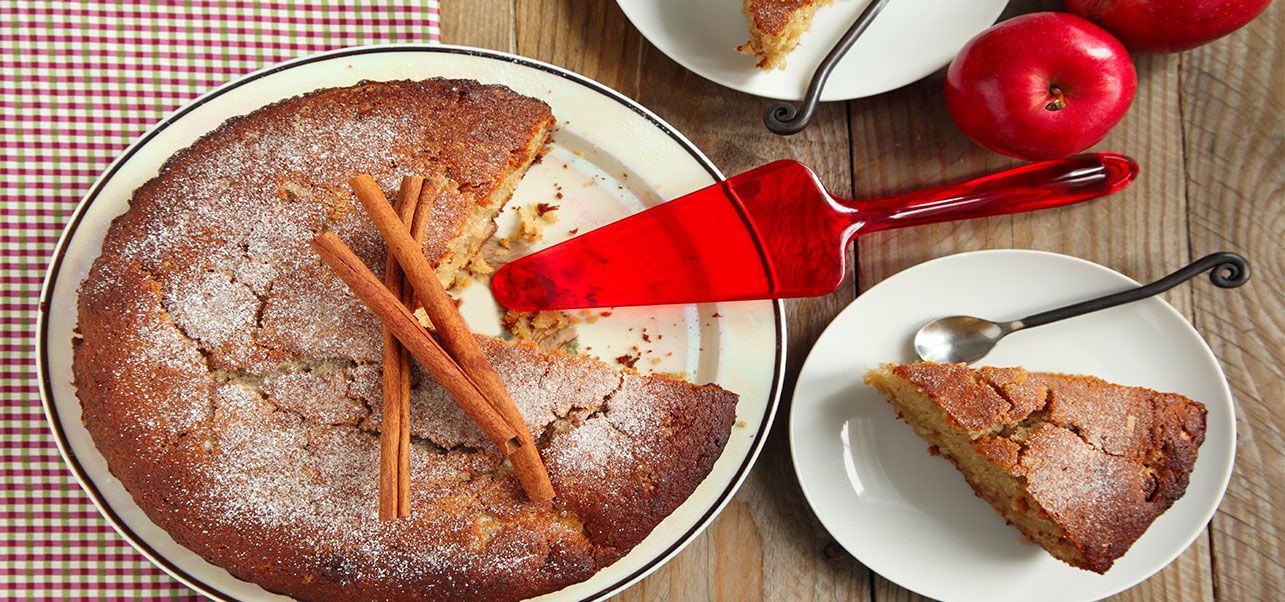 This cake is my favorite, super easy, from scratch, go-to recipe now. The applesauce makes the cake healthy, yet moist and very lightly apple flavored. It's a fantastic dump and go recipe – I eyeballed most of the ingredients and it worked out great! With a recipe like this, who needs cake mix? 
Sometimes I don't have the time or energy to check raisins, mash bananas or grate pineapple and carrots. Personally, I find that when using 70% whole wheat or spelt flour and demerara sugar or honey or other sugar equivalent (i.e. trying to find a balance between a tasty cake and a healthy cake), the resulting cake is quite darker, more dense and not quite as ultra-soft. Fruit or filling of some sort makes a big difference so that the cake ends up moist and yummy nonetheless, and no one is for the wiser that the cake is significantly healthier than a standard white flour and white sugar cake.  
The original cake recipe* called for a lot more sugar and oil among other changes, but I found that this cake was plenty sweet especially when you add raisins inside, or homemade vanilla or coffee frosting or sweet fruit topping on top. I tried it with store–bought blueberry pie filling on top, and it was fantastic! 
You could easily top it with a cinnamon crumble top, with or without raisins inside, and turn it into a fantastic coffee cake! If you want to be really decadent, go for a simple coffee frosting – water, oil, 1 T really strong instant coffee and powdered sugar (I use powdered demerara sugar which is not bleached white) – and drizzle on top of the cinnamon crumble. YUM! 
Picture for illustrative purposes only. 
Preparation Time: 10 – 15 minutes 
Level of Difficulty: Easy 
Approx. 24 oz. applesauce (I used unsweetened and it was excellent, but if you prefer the cake even sweeter, then use sweetened applesauce. Half of a big applesauce container) 
3 cups flour (I recommend 70% whole wheat or spelt flour, make sure it's 70% of the kernel with no added white flour) 
3 Tablespoons baking powder (or if you want to stay aluminum– and phosphate–free at home, I substituted with 1½ Tablespoons lemon juice and 2 teaspoons baking soda). 
Optional: 1/2 cup raisins, 1 medium apple diced or grated 
Preheat oven to 350°F/180°C. 
Put the eggs into a large mixing bowl. 
Add the rest of the liquid ingredients and mix with a hand or stand mixer. 
Add the applesauce, and then mix. 
Add the dry ingredients, and then mix until well blended. (The batter will be a little thicker than you might expect because of the applesauce). 
If adding raisins, fold in raisins by hand until mixed through batter. 
Pour batter into ungreased 9×13 pan, or a large Israeli baking pan or one–time use aluminum pan. 
Bake about 45 minutes, or until golden brown and toothpick comes out mostly clean.  
If you're in a rush, you can bake on fan for 15 minutes, and then another 20 minutes or so regular.  
If you see that it's too brown on top and not quite done inside, either turn down the oven to 300/150 degrees or turn off the oven altogether and let it sit. This will help it cook through without browning further. 
*This cake is significantly adapted from Spice and Spirit cookbook.