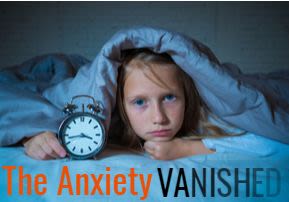 The Anxiety Vanished
Emotional problems like anxiety can also be healed by thanking Hashem, even if you aren't the one with the problem!
Posted on 12.09.19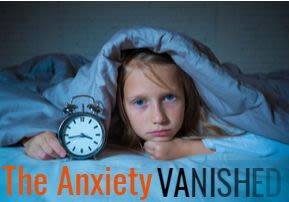 I received this email today:
Our daughter was beset with an anxiety and emotional issue. She was suffering acutely from this especially at night. It was so painful to watch.
We took her to a specialist who said that the problem was treatable, but that it would take a significant amount of therapy and time. We diligently made several appointments and she received therapy but there seemed to be no relief. It was so hard to watch her suffer!
I sent in a Pidyon Nefesh and asked Rav Arush to pray for her. His assistant said she would get my daughter's name to him as soon as possible. She suggested that in the meantime, I thank Hashem for the illness and thank Him in advance for the cure. I proceeded to follow her advice.
All of a sudden only 3 days later, she made a complete 100% recovery with no further symptoms. We called the doctor and thanked her for her help and explained that we would need no further assistance from her.
This was clearly a miraculous recovery above nature. Not sure whether it was the prayers of HaRav or my saying thank you, or a combination of the two. All I can say is thank you Hashem!
My comments on this story:
I second the comment that this miracle was a combination of the Pidyon Nefesh with Rabbi Arush, and the father diligently thanking Hashem for his daughter's suffering.
A Pidyon Nefesh with Rabbi Arush is an incredibly powerful spiritual weapon as Rabbi Arush discusses in The Garden of Healing. However, the tzaddik doesn't work for you! Rather, you have to do your own work. And the more work you do – the more the tzaddik can help you! When Hashem sees that you are waking up from the suffering to come closer to Him, the tzaddik's prayers can be especially effective.
Therefore, the best-case scenario is a story like this one, where the person (or in this case the family member) strengthens their emuna and also does a Pidyon Nefesh.
If you also have a "Say Thank You and See Miracles" story you would like to share, please send it to us! Stories may be posted on the website anonymously and sent to Rabbi Arush.
Rachel is also happy to arrange for a personal Pidyon Nefesh with Rabbi Arush on your behalf. Contact her for all the details.