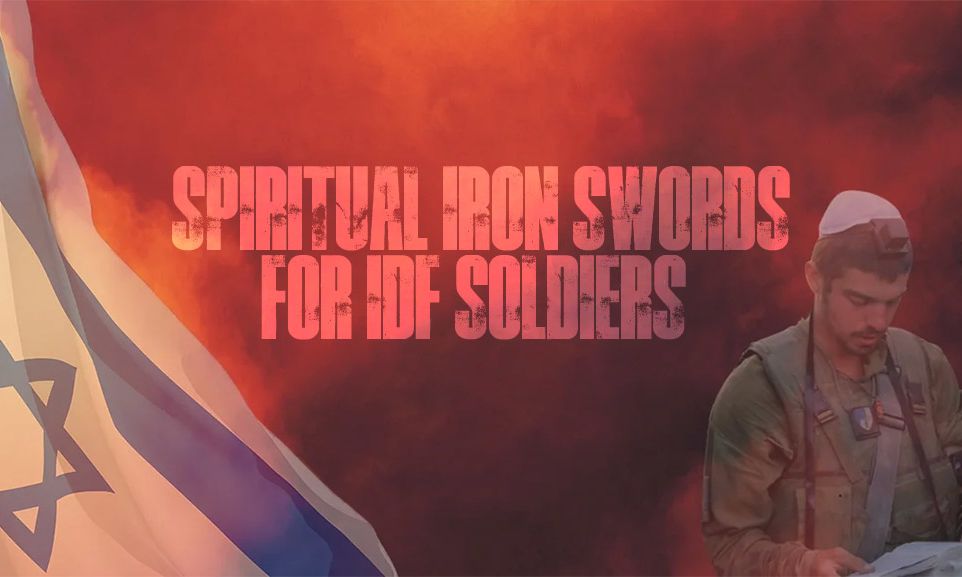 Support Our Soldiers!
How can we help? What can we do to really make a difference? Join Rabbi Arush's elite "Shalom to the Soldier" unit that outfits soldiers with spiritual Iron Sword protection.
Posted on 09.11.23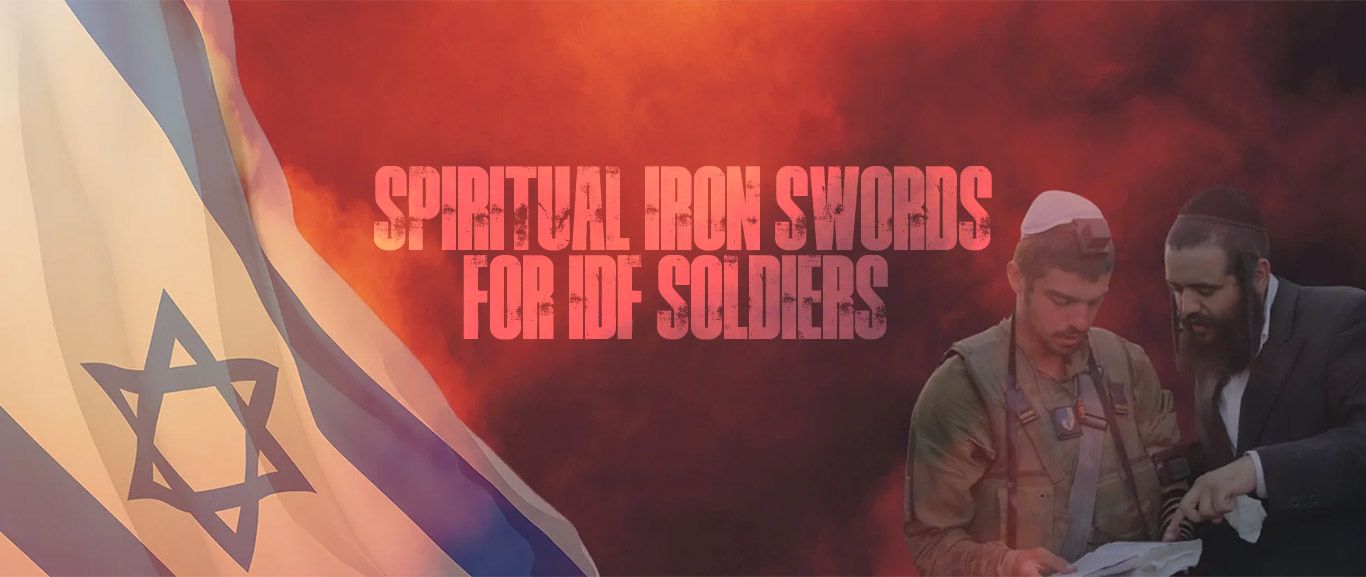 At this difficult time, when the sword of our enemies is raised to kill us, we want to raise our spiritual iron swords at them. We want to fulfill the prophecy of King David who stood before Goliath and said in the name of God:
"For not by their sword did they possess the land, nor did their arm help them, but by Your right hand, Your arm, and the light of Your countenance – for You favored them."(Psalms 45:4)
May we merit to reach as many soldiers as possible, pray with them before they go to the fierce battles on the Gaza border, put on tefillin with them, and have the privilege of wrapping them in a tallit. These are the Iron Dome and spiritual bulletproof vest that saved our people for 2,000 years!
Click Spiritual Iron Swords for IDF Soldiers and please give generously. Your donation can save lives!