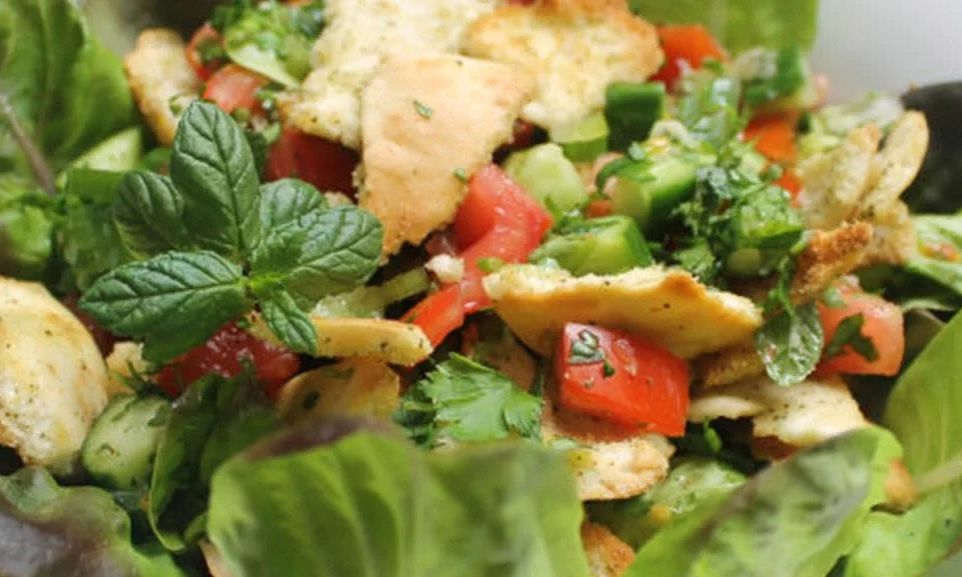 Fattoush Spring Salad
Fattoush is undoubtedly one of the most delicious salads ever invented, and since it is mainly made from fresh vegetables, it is also one of the healthiest.
Posted on 15.03.23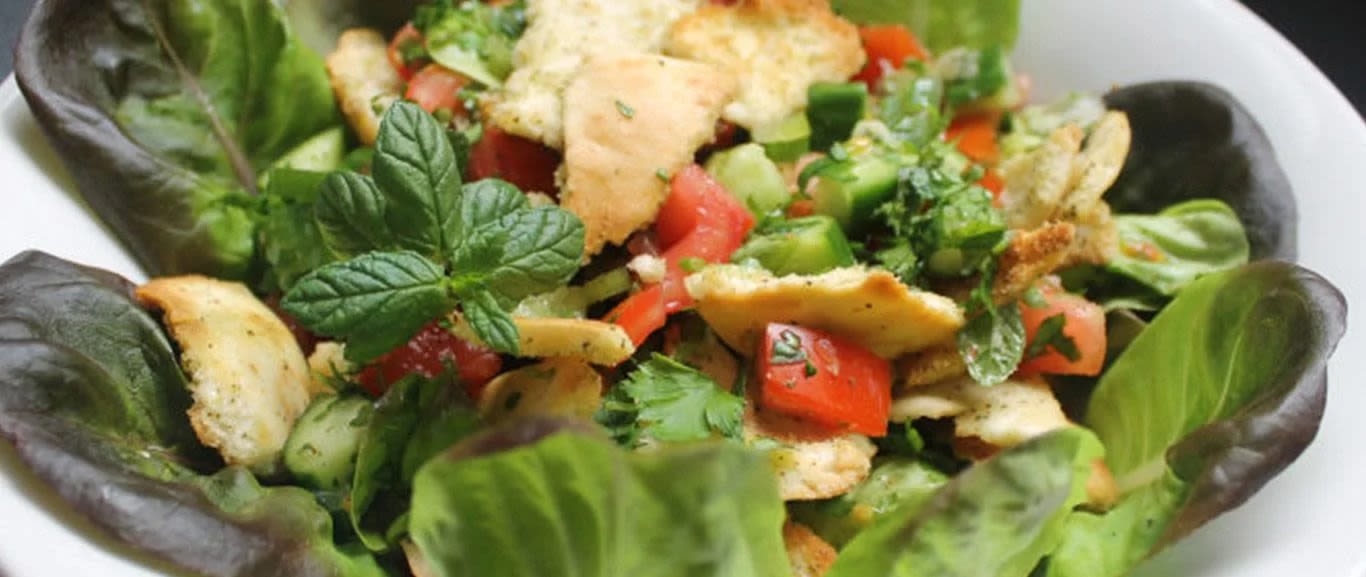 The Fattoush, a Levantine dish that is very common in Syria and Lebanon, is a salad made from fresh vegetables mixed with roasted pita pieces, an abundance of herbs, garlic, lemon, and olive oil. It is a nutritionally rich and flavorful salad, which can be a meal in itself or can be served as an appetizer that will develop your appetite.
Preparation Time: 25 minutes
Level of Difficulty: Easy
Kashrut Type: Parve
It's likely that you have most of the ingredients at home, including yesterday's pita bread which is a shame to throw away.
It has countless recipes and variations, which include various toppings of peppers (regular or spicy), lettuce and radishes, fresh hyssop leaves, and sheep cheese balls.
The beauty of the Fattoush, however, is precisely in the fact that it comes out great even when using a small number of ingredients, as long as they are fresh. If the tomatoes are juicy, the cucumbers are crispy and the herbs are fresh, the result will be successful.
The pitas, by the way, can be a little less fresh. In fact, it is likely that this dish, like its Italian cousin, was born as a poor dish whose whole essence is "Do not waste" – you can use yesterday's pita bread that is no longer suitable for filling or eating as they are but after roasting in the oven will become crispy and tasty.
Most important to remember:
When preparing the pita: the pita pieces should come out of the roasting when they are crispy and remain in this state until they reach the mouth. Therefore, mix them into the salad just before serving, taking care not to leave anything on the plate.
INGREDIENTS
(Recipe yields 4-6 servings)
2 pitas

4 solid cucumbers

5-6 beautiful red tomatoes

½

cup fresh lemon juice

1 cup of green onions, chopped relatively coarsely

Optional: 1/2 thin light green pepper, 1/2 hot green pepper, some beautiful lettuce leaves

2 handfuls of parsley and coriander leaves

10-15 fresh mint leaves

3 cloves of garlic

Olive oil, salt, black pepper

Zatar or sumac
PREPARATION
Preheat oven to 190°C (374°F).
Tear each pita with your hands into bite-sized pieces and transfer to a bowl. Add a little olive oil to the bowl, lightly salt and season generously with zatar or sumac. Mix the contents of the bowl so that the pita pieces are covered with oil and spices.

Transfer the pieces to the baking pan and put in the oven until the pita pieces turn golden and start to brown lightly at the edges (about 15 minutes).

Cut the cucumbers and tomatoes into medium cubes, and add the chopped green onion.

Chop coarsely and add the parsley leaves, coriander, and mint.

Chop and add the cloves of garlic.

If there is green pepper chop it and add. If there is a hot green pepper, you can chop or slice very finely. Small lettuce leaves can be added as they are or torn in half. The big ones were used to decorate the serving bowl.

Add the pita pieces to the vegetables while the pieces are warm (but not hot). Season with olive oil, lemon juice, black pepper and salt (preferably coarse). Mix well, taste and correct seasoning, transfer to a serving bowl and eat immediately.