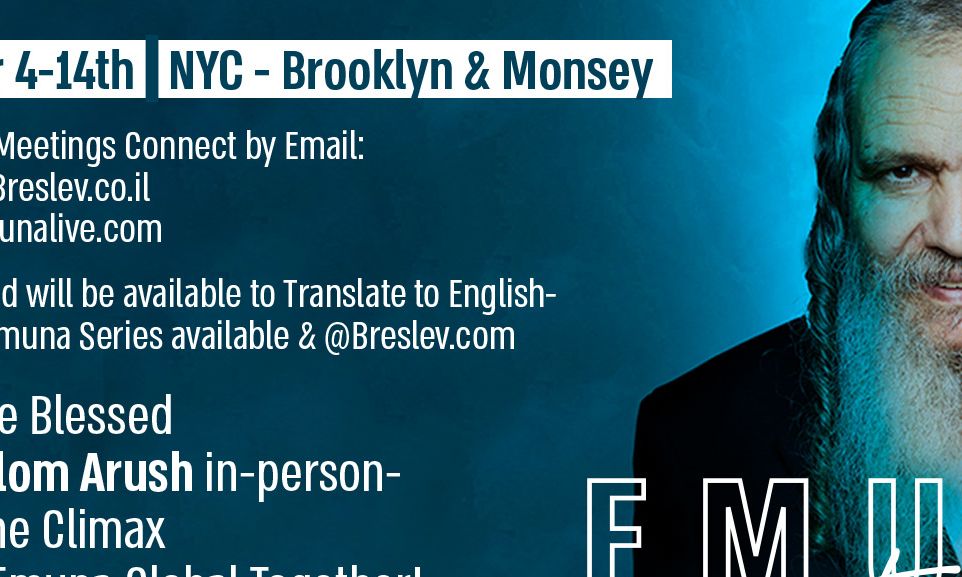 Emuna is our Future Tour – 2022
Hold the date for Rabbi Arush's Emuna Tour 2022 in November. You don't want to miss this event!!
Posted on 14.09.22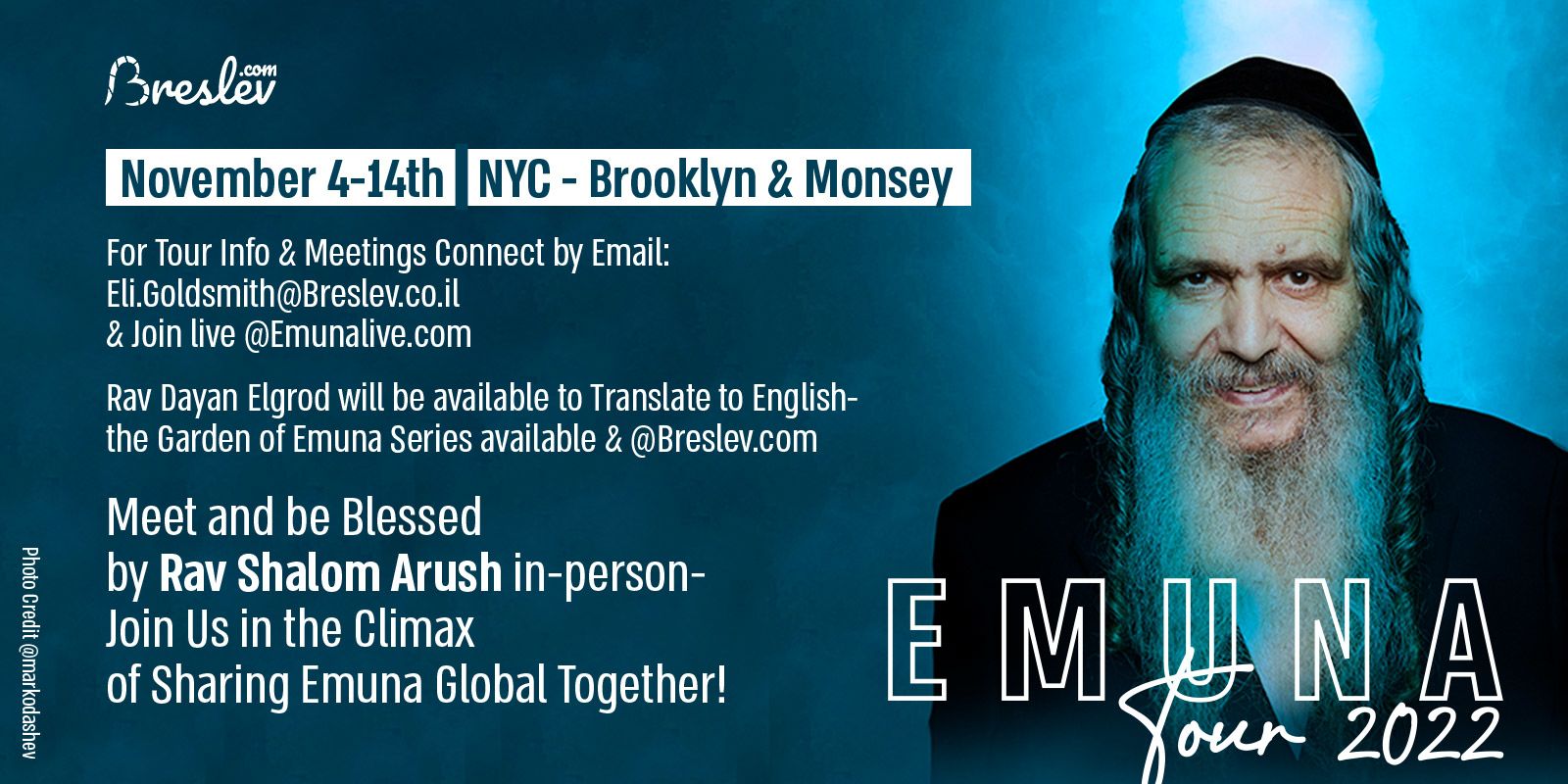 Emuna Tour 2022 – Hold the Date!!!
This page will be updated with additional information as it develops – stay tuned!
Meet Rabbi Shalom Arush in person and receive his blessing!
Join us for the climax of Emuna Global Together! 
When: November 4th – 14th
Where: New York City – Brooklyn and Monsey
You can also join the tour online at www.emunalive.com
For tour information and to arrange meetings, contact Rabbi Eli Goldsmith at Eli.Goldsmith@breslev.co.il.
Rabbi Dayan Elgrod will be available to translate to English.
Rabbi Arush's books in English will be available, or you can order them from Breslev Store.
Don't miss out on this great opportunity – mark your calendar!