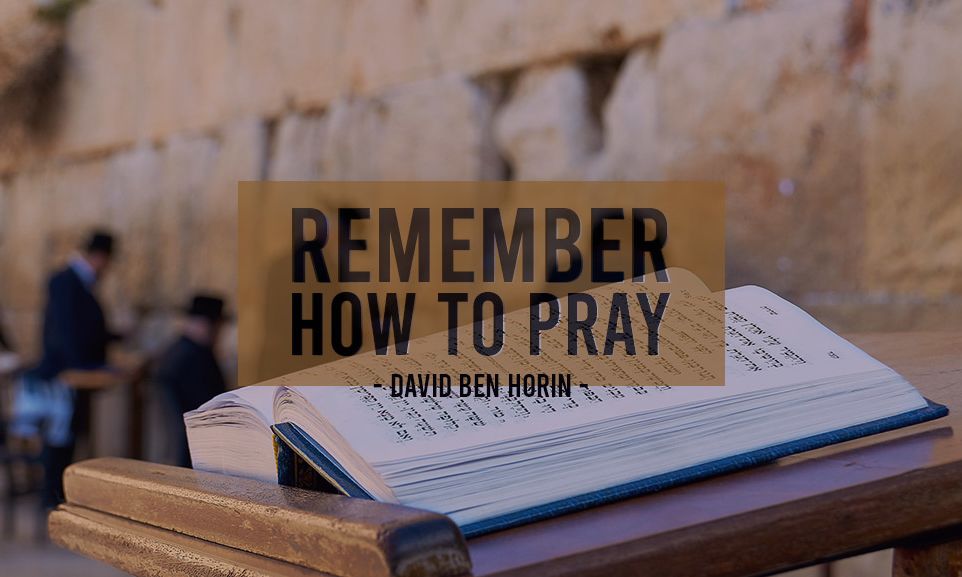 Remember How to Pray
Praying to God was empowering. He blessed me with strength. When it became routine, I didn't remember how to pray. I lost it all. Here's how I got it back.
Posted on 21.03.23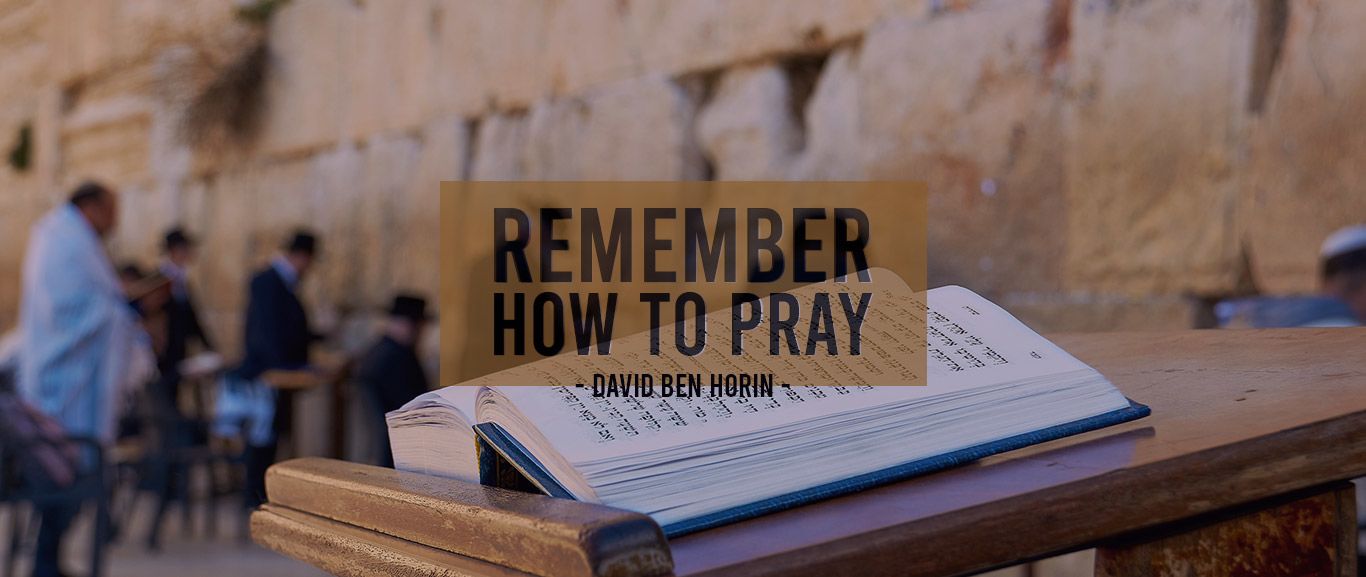 Praying to God was empowering. He blessed me with strength. But it became routine, I didn't remember how to pray. I lost everything.  
Here's how I got it back. 
Praying Like a Penitent  
I remember when I first started praying. I was in college. It was so hard. I knew little Hebrew so I had to concentrate just to recite the prayers.   
But when I was done, I felt lightheaded. Hashem gave me so much blessing for those prayers. They took a lot of hard work and focus.  
After a few years, I got pretty good at learning Hebrew. I recited the same blessings every day, I even memorized most of the prayers.  
The more I memorized, the less I needed to concentrate.  
Once I could pray without thinking, the temptation became easy to do exactly that. My mouth could recite the words while my mind thought about other things.  
I lost my focus. Little did I know how much of my prayers were lost.  
Praying is talking to God. If I am not thinking about the words I say, I am talking while looking at something else.  
God forgive me.  
Losing A Lot 
Hashem is compassionate and merciful. He is slow to anger.  
The act of prayer is so powerful, that even if you only do it with a small part of yourself, God returns to you 100-fold, giving you more energy than you put in. 
From the time I gained mastery over reading Hebrew, I lost a lot.  
Something needed to be done to turn it all around.  
The Turnaround 
It's amazing how much we can do once someone tells us something obvious.  
The coaches call it reviewing the fundamentals. Instead of a professional athlete practicing hitting a ball 500 feet or slamming a basket from the top of the key, he will spend hours just swinging a bat or dribbling a ball.  
He will go back to the beginning. Once the foundation is set, he can advance.  
I was explaining my problem to my learning partner and he said, "You must pray with intent. You have to understand the prayers. At the very least, understand what you are saying when you recite the Shema prayer and the Amidah." 
It sounded logical, but I never thought about it.  
I thought going over each prayer would be a painstaking word-for-word challenge.  
It wasn't. 
Since I memorized the Hebrew prayers and I had a prayer book that printed the Hebrew prayers on one page with the English translation on the page on the other side of the book, I could look at the English prayers while reciting the Hebrew.  
We Are Never Too Old for a Revolution in Repentance 
Everything changed.  
I recited the Shema while looking at the English, concentrating on what I was saying. My mouth recited the Hebrew while my mind focused on the English meaning.  
At some points I had to slow down a little, but not much.  
There were a few words I needed to review, but they were the best parts. I had to really concentrate to tell Hashem how I loved Him.  
It was the first time in a long time I had to concentrate to serve Him. It felt like looking God in the eye while talking to Him.  
This is the most awesome prayer hack. For those of us who know how to read Hebrew, but not understand it as fast as our mouths can recite it – read the English as you say the Hebrew prayers.  

It won't take you any longer. You can take twice as much time to recite the Amidah. You complete your prayers while the leader completes the repetition.  
It's a completely new experience.  
It takes away all of the superfluous things you think about during prayer because your mind is focusing on understanding what you are saying.  
It's a blessing. It returns the work and the power in prayer, restoring the feeling in serving Hashem.  
* * * 
David Ben Horin lives in Afula with his wife and children. Since moving to Israel in 2002, David has discovered Torah, writing hi-tech, hiking, coding ReactJS Apps, and hearing stories about the Land of Israel from anyone excited to tell them. Check him out on Highway 60 or email him your favorite Israel story at: david.ben.horin@spreadyourenthusiasm.com.