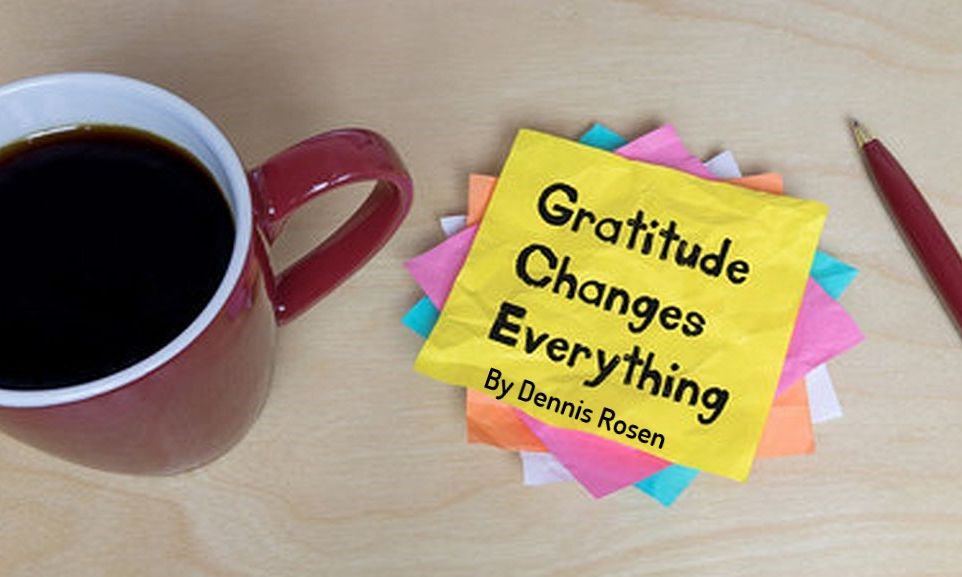 Gratitude Changes Everything
The single, most important factor in determining your happiness is being thankful for what you have! Try these proven ways to grow your gratitude and live a happier life.
Posted on 22.01.2022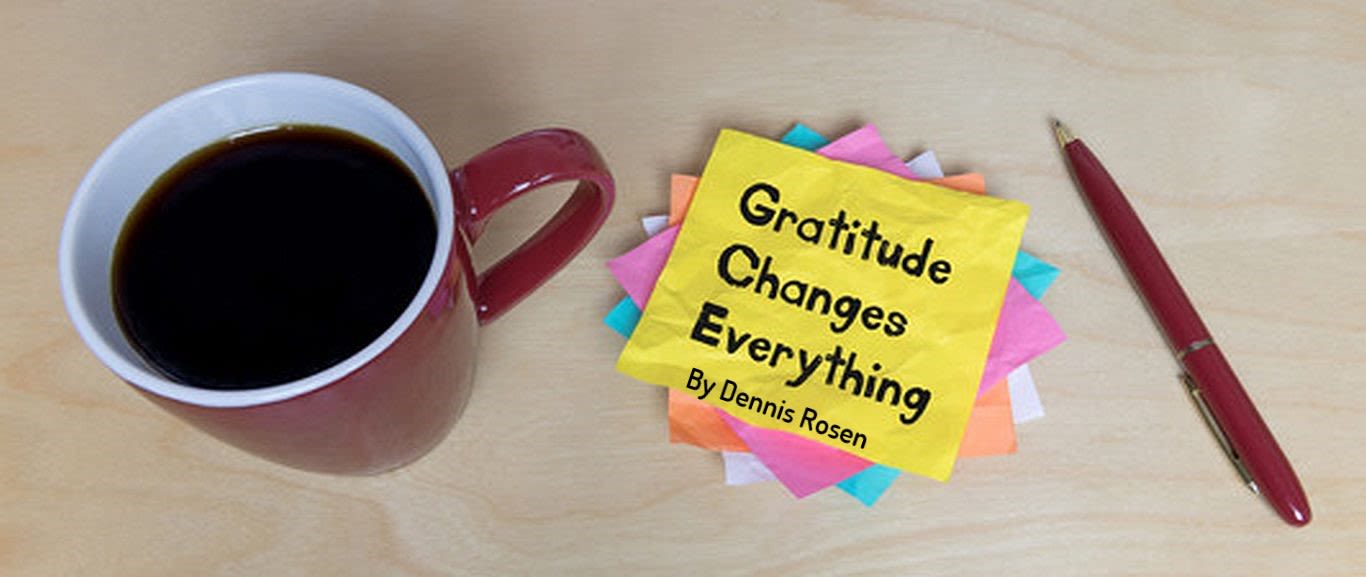 In his book, Thank You, Rabbi Zelig Pliskin writes about a headline that caught his eye: "Height of Ingratitude." A 27-year-old new father was arrested for stealing the cell phone of a doctor. That same doctor had been in the process of saving the life of his newborn premature twins. Their lives were in danger and the doctor was totally engrossed in doing all he could to ensure the physical safety of those babies. The physician was successful, and their lives were saved.
Instead of being grateful, this young father broke into the doctor's office and stole his telephone. Fortunately, an alert guard in the hospital noticed something suspicious and the man was arrested.
This surely is a shocking example of ingratitude. It's easy to notice the ingratitude of someone else. And especially if someone is ungrateful to us, we will feel strongly that this is wrong.
Rabbi Pliskin points out that the most important thing is for us to be aware of our own ingratitude. The ultimate ingratitude is being ungrateful towards our Creator Who has given us life and everything we ever had and have now. Rabbi Pliskin says that we should learn from the ingratitude of others to become more grateful ourselves. From now on, whenever we see ingratitude, we should immediately ask ourselves "In what way am I ungrateful? And what can I say and do to be more grateful?"
I recently saw a video by Rabbi Shalom Arush in which he tells us, "Stop Being BLIND!"
A man in his 40's was having troubles with his eyes, which were becoming weak. The doctors told him that he was going to lose his eyesight. He started crying to Hashem – but not because of this illness. He said, "If this is how You want it, Hashem, then I accept it." Rather he was crying because he had spent almost 40 years of his life and only now realized he had never thanked Hashem even once for his eyes!
He apologized profusely to Hashem. He began thanking Him for everything in his life. He made a notebook to compose a comprehensive list and began thinking Hashem for each item. Within a relatively short period of time, Hashem in His mercy, cured him completely.
Afterwards, the man told Rabbi Arush that even though he could physically see during his 40 plus years, he was spiritually blind because he did not see Hashem.  He did not perceive His involvement in his life. Only now could he really see. He had not been aware, and consequently he failed to thank Hashem for His continuous benevolence. Rabbi Arush concludes that we should begin our spiritual work to see and thank Hashem for His constant kindness – and not continue to be blind.
How can we implement this powerful advice and become more grateful people?
There are two fundamental principles that I have learned from reading Rabbi Arush's books. The first is the necessity of a daily period of hitbodedut or personal prayer session with our Creator. A key component of this daily meeting is expressing gratitude. Expressions of gratitude would include blessings that we receive on a recurring basis and which we can easily take for granted like our health, our homes, our livelihood, etc. They can also include specific experiences that happened in the past 24 hours for which we are grateful.
Secondly, Rabbi Arush and Rabbi Pliskin both recommend compiling a daily gratitude journal. In the journal we note things that happen during the course of a day for which we are grateful. We can then use this notebook to bring these instances into our personal prayer sessions. Moreover, on Shabbat, we will have a whole week's worth of blessings for which we can express thanks.
Unless we keep a journal, it's all too easy to forget about each gratifying experience within a few hours. Transcribing them allows us to review and relive the experiences while expressing gratitude to our Benefactor. This makes gratitude a vital and dynamic part of our lives and strengthens our connection to our compassionate Father in heaven.
I also recommend reading the book Thank You by Rabbi Pliskin. This is filled with dozens of suggestions on how to become a master of gratitude. One suggestion he gives is to ask someone to be your gratitude partner. Each day, you and your partner would meet and recite five items for which you are grateful for that day. I started doing this with my wife and found this to be a very uplifting experience. Not only is it helping to enhance my feelings of gratitude towards the Creator, it's also a pleasant experience to discuss positive things with my wife each day.
Finally, I am starting an experiment which so far seems promising. Asher Yatzar is a blessing we say after we leave the restroom to thank Hashem that our bodies are functioning properly. This is a very powerful blessing but unfortunately perhaps due to its frequency, it's one that we tend to do mechanically and hurriedly without much thought. I have started to establish one featured item for which I give thanks before and after the blessing. I use the same item for at least several days.
While general expressions of gratitude are certainly good, they can be somewhat nebulous and amorphous and don't really sink into our consciousness. However, by mentioning something detailed and specific, we create a more concrete and intense expression of gratitude that helps internalize feelings of love for the Creator.
As Rabbi Pliskin frequently says, the most important factor in determining one's happiness is being thankful for what you have. By developing and implementing our own personal strategy to improve our level of gratitude, we will certainly increase our level of happiness. Moreover, expressions of gratitude evoke Divine compassion and provide a vessel to receive even more blessings. By consistently working on our gratitude and counting our blessings, we will not only have more blessings to count, we will also be strengthening our connection to our beloved Father in heaven.