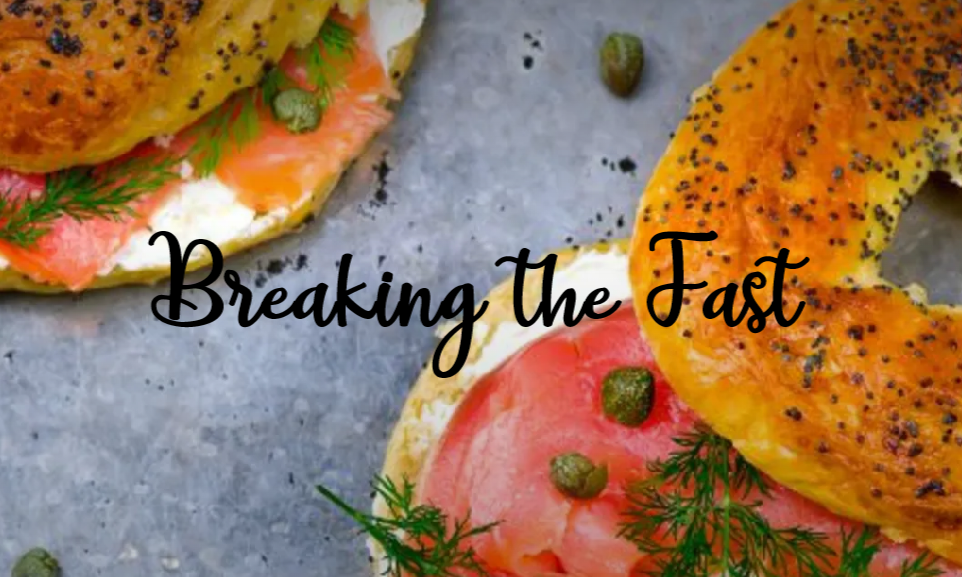 Breaking the Fast Recipes
The typical, millennial-old, break-the-fast menu of bagels, lox (salmon), and cream cheese never tasted so good. Check out these recipes and see for yourself!
Posted on 10.09.21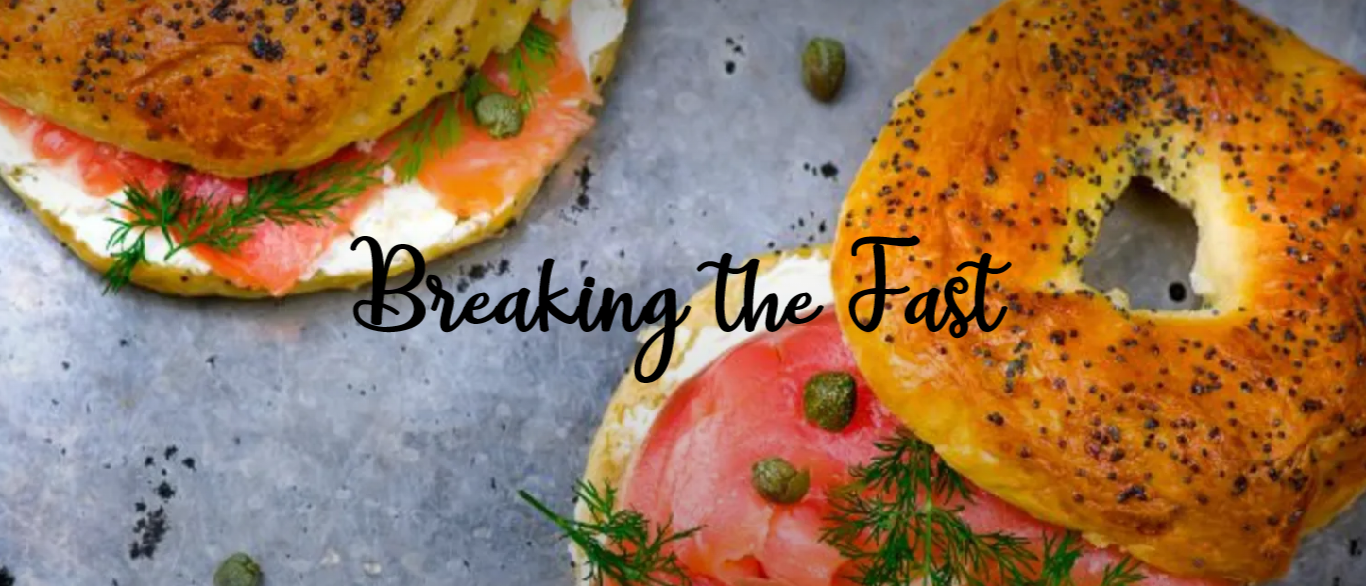 I like to keep it light, post fast.
Gone are the days of gorging on Creamy Baked Ziti, Creamy Spinach Fettuccine, Caesar Salad with extra crispy, crunchy, crusty Croutons and Garlic Bread. I always rolled away from the table feeling so gross and so stuffed and woke up feeling even worse.
So now, the first thing I do is drink, drink, drink. At least one pint-sized glass of room temperature water if not two, to hydrate and take the edge off the hunger. After that I've taken to breaking the fast with fruit and yogurt. I find post fast I favor fresh and crave cool.
But you know I ain't gettin' away with that menu for Hubbs and the kids. Now that the girls are fasting with us, they expect a spread and have taken to following in their father's footsteps. Like a typical old Jewish man Hubby likes breaking the fast with bagels, lox, and cream cheese.
So, I'm sharing every homemade version of this surely millennials old break-the-fast tradition. If these recipes do nothing but inspire you to beeline to the bagel shop and place your order – I'm totally cool with that too!!! #nojudgments
Ways

to

Serve Lox and Bagels
Smoked Salmon Omelet These omelets are great for breaking a fast – light, quick to make, and satisfying. Make them beforehand and have ready to heat and serve.
Cold Smoked Fish Salad A welcome change from the traditional fish platter. Quick to make and delicious! Perfect for breaking a fast or as an entrée.
Smoked Salmon Rolls This appetizer/entree is quick to whip up and tempting to the eye.
Lox and Everything Bagel Yogurt Bowl This yogurt bowl has all the elements of your favorite bagel shop sandwich, but with less carbs and more space for veg. Excellent for breaking a fast!
Salmon Lasagna Instead of the traditional lasagna, try salmon and cheese for a creamy, dairy dinner that will be a real hit.
You might also want to try Scallion Dill Sauce.
***
Jamie Geller is one of the most sought-after Jewish food and lifestyle experts worldwide. She is the bestselling author of 5 books and founder of Kosher Network International, publisher of JamieGeller.com featuring more than 10,000 recipes, articles, and videos. Check out her new #1 Amazon Bestseller, Brisket 101 and her new family meal plan "Fresh Families" at FreshFamilies.us.