Pomegranate Honey Chicken
Fast, easy, sweet and perfect for Rosh Hashanah! Featuring pomegranate seeds and honey!
Posted on 14.09.23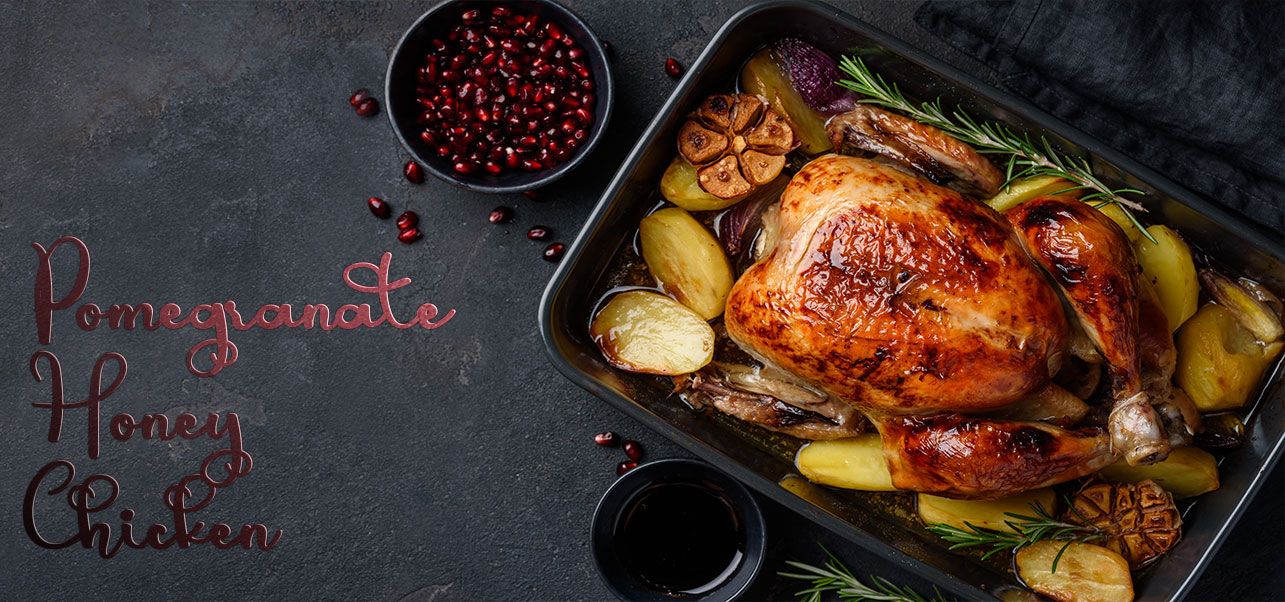 Preparation Time: 15 minutes 
Level of Difficulty: Easy 
1 whole chicken or 1 package of chicken quarters or thighs 
Pomegranate seeds – about ½ cup 
Optional: Caramelized onions 
Mix the wine and honey, then coat the chicken in a roasting pan with the sauce.  
Sprinkle with cinnamon and salt, then top with pomegranate seeds.  
You can also scatter onions under the chicken, or even better, caramelize them with oil on the stove top first! 
Cover and bake in preheated oven at 350 degrees for about 45 minutes.  
Uncover for another 15 minutes to crisp the chicken, or until golden brown and juices run clear. 
*Graphic for illustrative purposes only